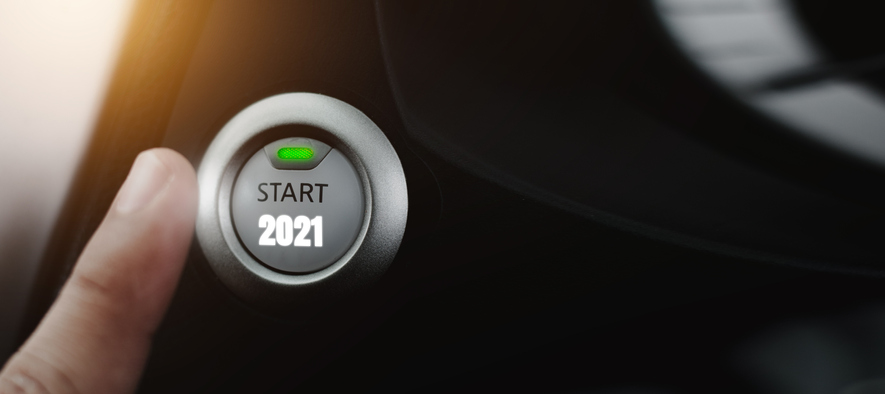 The EV market is where it's at in today's auto industry, and many of the major car manufacturers have been doing their best to give Tesla a run for its money. Audi is no exception, and aims to please with its third production EV – one of a fleet of 20 new electric car designs promised from the automaker by 2025.
Conceived to act as a flagship model of the Audi Sport offerings, Audi's hope with the 2021 e-tron GT is to pit it directly against the Tesla Model S and other rivals in its category. Whether or not it will achieve that goal remains to be seen, but it's certainly already caused quite a stir with auto enthusiasts. 
It's been called a "stand-out on the street," a "show-stopper," and a "head-turner." If these reviews are anything to go by, this four-door electric battery power sedan should push all the right buttons for Audi fans and anyone looking for cars in this niche.
Wondering what all the fuss is about? Let's take a closer look!
Under the Hood of the e-tron GT
The two motors of the 2021 e-tron GT produce an impressive combined 590 hp that Audi promises will help rocket the EV to 100 km/h in 3.5 seconds, and help it sail above 199 km/h a mere nine seconds later. Those motors also power all-wheel drive that should offer the superior traction and handling Audi has come to be so well known for in its Quattro system. 
The e-tron GT packs an 800-volt battery, providing an impressive 400 kilometres on a single charge as estimated under the European testing cycle. That charge system is capable of refilling the e-tron GT's 90-kWh battery to 80% of its life in just 20 minutes. 
Anyone with an auto mechanic training background will also be interested in hearing about the e-tron GT's sophisticated battery pack cooling system that allows for easy repeats of acceleration. The EV's wireless charging technology is another major plus, taking away the need to plug in for charges – which any EV driver who's forgotten to plug in one night will surely appreciate. 
What Will Automotive Trade School Students Find in the Interior?
This sophisticated cockpit has clearly been designed to delight. The Audi e-tron GT is all about sleek detailing, a sweeping digital display, and the type of modern connectivity that today's automotive trade schools students are likely to be interested in learning more about. 
Car reviewers are expecting touchscreen infotainment comparable to some of the automaker's other luxury sedans, and the inclusion of other standard Audi offerings like a subscription-based Wi-Fi, Apple CarPlay, Android Auto, and other goodies. 
The e-tron GT's interior ticks boxes for the environmentally conscious, too, with fabrics made entirely from recycled materials. The car also boasts enough space to comfortably transport an additional three adult passengers.
Why Everyone is Obsessing Over the e-tron GT's Body
Many of the hot early reviews on the 2021 e-tron GT are fixated as much on the sleek and unique exterior of the four-door sedan as they are on the EV's impressive powertrain. The broad, low slung build of the car has a commanding, beefy appearance that's garnered fan comparisons to the automaker's hefty TT model. A nod to the EV genre is meanwhile evident from its slick, backlit e-tron lettering, housed in a striking inverted single-frame grille. 
With all of the buzz surrounding the 2021 e-tron GT release, Audi appears poised to seriously challenge the profit margins of other EV makers in this category!
Interested in taking automotive training to learn more about the ins and outs of automotive mechanics? 
Contact CATI today!