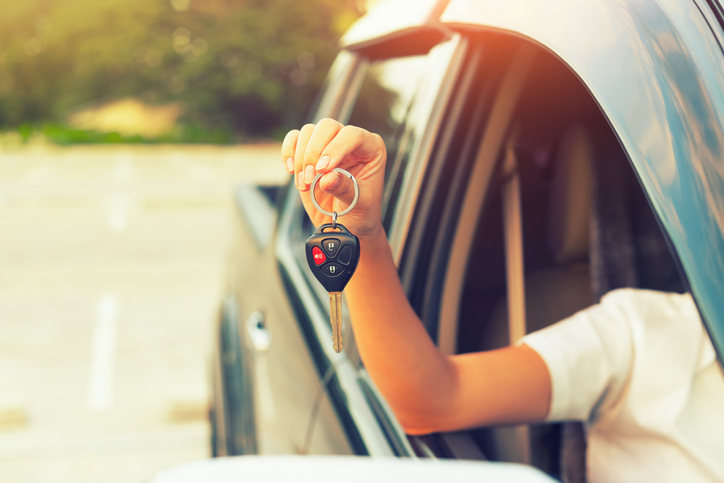 Ever since Ram offered a tantalizing look at its concept TRX in 2016, the automotive world has waited with bated breath to see if reality could meet fantasy. The all-new 2021 Ram 1500 TRX has lived up to all those expectations and maybe even some more, delivering a staggering 700-plus hp under a strikingly buff exterior. Couple that with the TRX's acceleration and off-road capability, and you've got a package with the potential to make minced meat out of its top competitor, the F-150 Raptor.
To understand why Ram's new release is shaking up the world of high-performance pickups, let's take a closer look at the goods!
Where's the Power Coming From?
To sing the praises of this new half-ton powerhouse pickup, it's impossible not to start with the Hellcat engine packing those 702-plus horses, a level of power never before seen in the niche. Working on an eight-speed automatic transmission and four-wheel drive, the TRX's supercharged 6.2-litre Hemi V8 cranks out 650 lb-ft of torque and enough power to accelerate this tank from 0-60 in a mere 4.5 seconds.
The TRX powertrain makes short work of difficult terrain, which you can see here in this clip:
Anyone wanting to
become a mechanic
is sure to be further impressed by the TRX's reinforced steel frame and ramped-up suspension built to roll handily over massive 35-inch all-terrain tires mounted on 18-inch wheels. Allowing a commanding 11.8 inches of ground clearance, the TRX handily batters through sand, mud, rocks, and pretty much anything else you can throw at it. Streams and other shallow bodies of water are game too, with the TRX able to charge through up to 32 inches of water (check out the above video to see for yourself!).
What's Good Inside and Out?
The TRX is all about its dominating presence, achieved through a set of beefy fenders, scooped hood, and pumped-up bodywork that's a full eight inches wider than the regular Ram 1500. What you can't see on the TRX is also bound to be of interest to anyone taking car mechanics training. In this case, that's the inclusion of an impressive level of underbody plating, an electronic-locking rear differential, massive 15.0-inch brakes, and Bilstein remote-reservoir dampers. 
Check out the sound and performance coming from that Hellcat engine:
The interior of the TRX keeps the driver cozy at the base level, but the luxury starts moving up substantially with the TR1 and TR2 models to include a heated flat-bottom leather and micro-suede wrapped steering wheel equipped with paddle shifters, along with heated leather-trimmed seats and cargo box lighting. Infotainment and connectivity are impressive too, with the TRX's 12.0-inch touchscreen system offering built-in nav, SiriusXM satellite radio, Apple CarPlay, and Android Auto.
Any Other Points Someone Taking Car Mechanics Training Should Know About?
Opting for the Trailer-Tow package is highly recommended for maximizing the TRX's towing performance, which carries an impressive max capacity of 8100 lbs and up to 1310 lbs of payload. Additional goodies worth a mention are the TR2 package features, including a head-up display, lane-keep assist, a digital rearview mirror, adaptive cruise control, and heated and ventilated front seats. A 900-watt, 19-speaker Harman Kardon sound system is another option for those who want to play a booming soundtrack alongside all that off-road fun.
With its 2021 Ram 1500 TRX, the carmaker has seriously upped the ante in the world of high-performance pickup trucks. Now it's just a question of seeing whether it will indeed achieve its goal of trouncing the F-150 Raptor in the half-ton ring.
Are you interested in receiving specialized mechanic training from automotive trade schools? 
Contact CATI today!