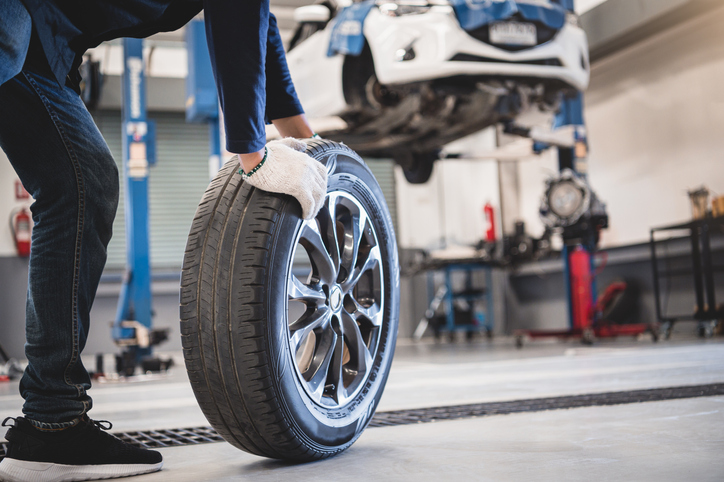 Just like almost any other component of a vehicle, tires aren't meant to last forever. A vehicle's tires can develop wear and tear after years on the road, eventually putting drivers at risk of an accident or another form of vehicle damage. 
If you're considering a career as an auto mechanic, it's important to be aware of the signs indicating that a vehicle's tires need replacing. If you can spot a tire problem, you might save drivers from requiring a more expensive repair while keeping them safe on the road. 
Read on to discover five signs that a vehicle needs new tires. 
1. As You Train to Become a Mechanic, Look Out for Any Vibrating Vehicle
If you want to become a mechanic, it's important to take a vehicle's tires into consideration if a customer comes in complaining of a vibration problem. Vibration can be caused by faulty shock absorbers or unbalanced or misaligned tires—but a problem with the internal components of the tire itself could also result in a vibrating vehicle. In the case of vibration, examine the tires, alignment, and balance to determine whether the tires need replacement. 
2. Tires with Low Tread Depth May Need Replacing
If a vehicle is skidding more frequently than normal, has trouble coming to a stop, or handles poorly around tight turns, this could be a sign that the tread depth of its tires is too low. Low tread depth is a normal result of wear and tear on a vehicle's tires, but it can happen at an increased rate if the vehicle is often driven in rainy weather. A vehicle with low tread depth has less traction, inhibiting drivers' safety and making them more vulnerable to accidents. To determine whether the tread depth is too low, you can measure the tread grooves. If the depth of these grooves is less than 1.6 millimeters, it's time to replace the tires. 
3. Uneven Patterns of Wear Can Indicate a Tire Problem
When a vehicle's tires are inflated unevenly, uneven patterns of wear can develop on the surface of tires. Whether some tires are over-inflated or under-inflated, this can cause a serious problem for drivers as steering control can be compromised by uneven wear. Following automotive college, it's important to know about checking a vehicle's tires for uneven wear. If such patterns are evident on inspection, some or all of the vehicle's tires may need replacing. 
4. Cracks, Bulges, and Blisters Can Be Dangerous for Drivers
Cracks, bulges, and blisters are some of the most obvious tire problems in a vehicle. If a tire's sidewalls appear cracked, this could signal that the tire is experiencing a leak or has the potential to blow out. Additionally, if the rubber of a tire's sidewall is bulging or blistering, this indicates a weak spot in the tire which could eventually lead to a rupture. These issues can be caused by a variety of factors such as age or damage from debris, and tires with any of these problems should be replaced immediately to avoid an accident.
5. Low Tire Pressure Could Be a Sign of a Bigger Issue
While it's always important to maintain a vehicle's tire pressure, frequent loss of tire pressure can be a sign of a more serious problem. While tires typically lose one pound per square inch (PSI) of air a month, a tire that loses a greater amount of air could be experiencing a leak or an internal issue. In the case of suspicious loss of tire pressure, it's important to check all of the vehicle's tires for signs of damage. Chances are, one of them needs replacing.
Ready to enroll in auto mechanic college?
Build your skills with a program at CATI today!