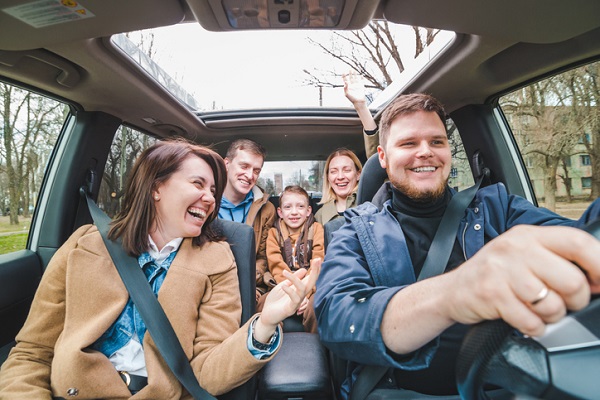 Over the years cars have become safer than ever. New technology like automatic braking, blind spot monitoring, and pedestrian detection mean that drivers with newer cars are less prone to collision.
Safety should be a priority for drivers when choosing their cars, especially if they have young children, a teenager who will be learning to drive, or if it's their first car. Aspiring auto mechanics also need to be aware of what safety features different cars offer so that they can check that everything is working correctly, repair any problems, and advise customers.
Read on to find out about some of the safest cars that money can buy in 2020.
Drive Safe in the 2020 Mazda CX3With New Driver Assistance Features
The 2020 Mazda CX3 is likely to be recommended to families looking for a really safe SUV. This compact SUV has already been named one of the safest cars on the market by automotive institutions. The US National Highway Traffic Safety Administration (NHTSA) gave the Mazda CX3 five out of five for safety, and the Insurance Institute for Highway Safety (IIHS) named it a Top Safety Pick after it scored 'good' in six crash tests.
Students in mechanics school will be impressed by the car's multitude of driver assistance features, which all come as standard. The Mazda CX3 features forward collision warning, pedestrian detection, automatic braking, lane departure warning and blind spot monitoring, to name a few. This means that drivers are sure to feel safe wherever they're driving.
The 2020 Honda Insight Proves to Students in Mechanics School that Small Cars CanBe Safe, Too
It's normally assumed that the bigger and bulkier a car is, the safer it is. This is because bigger cars have larger crumple zones and can absorb the impact of a collision and protect the passenger.
However, smaller cars benefit from a lower centre of gravity. Larger cars are more likely to rollover as they have a higher centre of gravity, and students in auto repair training will know that rollovers can be deadly.
For this reason, the small but safe 2020 Honda Insight makes the list. The 2020 Honda Insight is a fuel-efficient compact sedan. It has a hybrid motor that enables it to reach a fuel efficiency rating of 49 to 55 mpg.
But fuel efficiency isn't this car's only selling point. The 2020 Honda Insight is another Top Safety Pick by IIHS, who praised its 'superior' automatic emergency braking system. The hybrid sedan also features adaptive cruise control and traffic sign recognition to keep drivers and passengers safe.
The 2020 Chevrolet Bolt EV is Safe for the Planet and Drivers
There has been some debate around the safety of electric vehicles, fuelled partly by the Tesla Model S which spontaneously caught fire last year. However, the all-electric Chevrolet Bolt EV is one of the safest cars out there and was awarded a 5-star safety rating from the NHTSA.
The car is available with advanced driver assistance technologies including forward collision warning, automated emergency braking, lane-departure warning, lane-keeping assist, blindspot monitor and rear cross-traffic alert.
Drivers can feel safe knowing that the Chevrolet Bolt EV will not only reduce CO2 emissions, but is well prepared to avoid collisions.
Are you interested in becoming a mechanic?
Contact CATI to find out more!