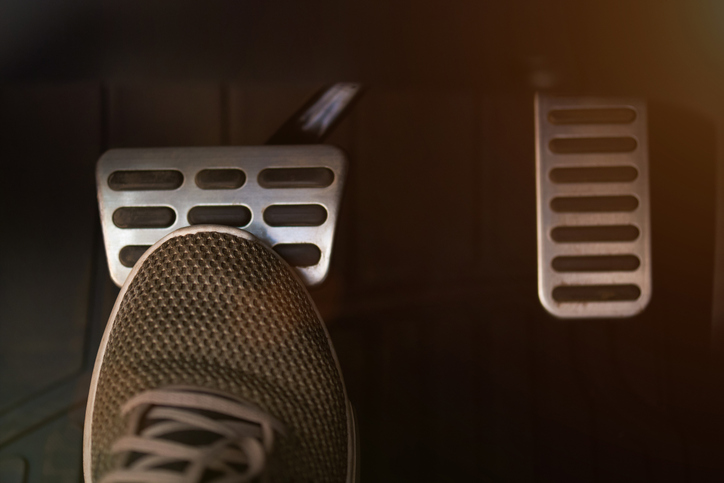 After racking up enough mileage, a vehicle's brakes are going to need replacing. Having top-notch brakes in excellent condition is an important part of driving a well-maintained car. In fact, they're essential, as brake pads provide vehicles with the necessary friction to make stops safely. Should they not be replaced in time, the brakes will eventually become ineffective and the car will become dangerous to drive.
As an automotive professional, be sure to know what the warning signs are for faulty or worn-out brakes. Here are four telltale signs that a car needs new brakes.
If the Pads Aren't Thick Enough, It Might Be Time for New Ones
This should be the first thing an automotive professional checks while examining a car's brake pads. While examining the wheel's spokes, look through them to see what shape the pads are in. More specifically, the pad's thickness should be inspected, as this can indicate what kind of condition the brakes are in. When the pad is still more than a quarter of an inch in size, this usually means it is still in good condition. However, any smaller than this likely indicates that it's time for a replacement. The more worn out they become, the less capable brake pads are of stopping a vehicle normally.
Lack of Responsiveness Is Another Sign to Watch For
Another of the more obvious signs that a car's brakes may be failing is if they are unresponsive or are slower to respond than they should be. This can often be the result of a leak, either of brake fluid or air. Should there be liquid coming out of the vehicle, this should be examined by a professional with an auto career. 
If Loud Noises Occur, a Mechanic Should Quickly Be Notified
Whenever a driver experiences loud, unpleasant sounds coming from their vehicle after hitting the brakes, this is typically a sign that the brakes need to be swapped out for new ones. This noise is usually coming from a brake pad's metal shim, known as an indicator. As the brake pad wears down, the metal shim becomes exposed, therefore creating the sound and alerting the driver that a change should be made soon.
Problems are also likely if the car makes grinding noises. These noises are typically a result of the caliper and brake disc rubbing against one another. Because these parts are both made of metal, them making contact with each other can scratch the brake disc and make its surface uneven. When this happens, it can be a sign that the pads have been worn through. The brake discs, also known as rotors, may also be scratched. As a result, this type of problem is a little more serious and will require more extensive repairs.
Vibrations Are Another Factor Those With an Auto Career Should Notice
Brake discs are the parts that brake pads make contact with to generate enough pressure to allow drivers to bring their vehicle to a stop. When a brake disc has become warped, this is something that any automotive college student should take as a warning sign. In these situations, the brake pedal can start to vibrate, which can make the driver feel as if they've just used an anti-lock brake system to suddenly and abruptly stop the vehicle. These vibrations happen because the warped brake discs have caused the brake pads to wear unevenly. Due to their inability to grab the surface of the brake disc evenly, vibrations can be felt. Warped brake discs are often the result of drivers hitting the brakes harshly for extended periods of time. 
Do you want to study at automotive training schools?

Contact CATI for more information!