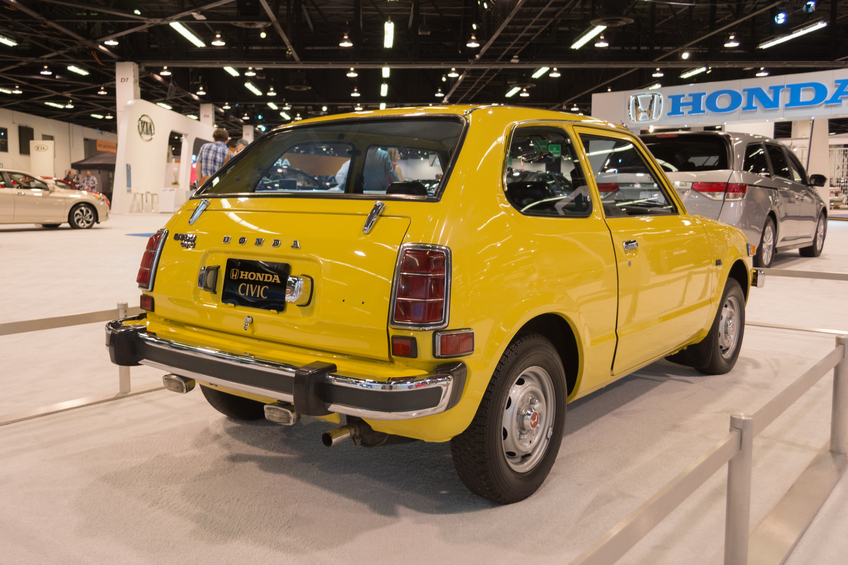 Since its debut in 1973, the Civic has developed and changed, but has managed to become Canada's best-selling car for 18 consecutive years. This type of success doesn't come easily; Honda's team has innovated and reworked the car many times over with each new generation.
As one of the most popular cars in Canada, it's likely that you'll come across a Honda Civic during your career as an automotive service advisor. Since the car's debut on the market, nearly four million Civics have been manufactured right here in Canada. Today, Honda estimates that over one million Civics are being driven on Canada's roads.
Read on to discover the interesting history behind the Civic, and how it came to be one of the most popular cars in Canada.
Automotive Service Advisors Might Know the Civic Emphasized Comfort Right from the Beginning
Back in 1973, Honda Canada Manufacturing (HCM) decided to manufacture and release the first Honda Civic. Before this bold move, HCM had been gaining ground in Canada for its power equipment and motorcycle products. The first Civic Coupe featured a four-cylinder engine that could generate 50 horsepower. Right from the beginning, the Civic emphasized comfort for a small vehicle, as its uniquely shaped body kept the car spacious for drivers.
By 1976 the Civic had its first claim to fame when it became the best-selling import vehicle in Canada and held onto that position for two more years.
Rust Troubles Plagued First Generation Honda Civics
Despite a promising start, the Civic wasn't immune to troubles. In fact, the first generation of Honda Civics were notorious for rusting within just three years of purchase. As an aspiring automotive service advisor, you might know this can be serious a problem, as rust can lead to safety concerns and costly repairs. However, Honda was quick to remedy the situation by instructing all dealers to replace the rusted panels free of charge.
Fast forward to 1998 and the Civic had once again reached the top with over 50,000 units sold in Canada. Little did Honda know that the Civic would continue to hold this standing right up to 2016, making it the number one best-selling vehicle for 18 consecutive years.
Automotive Service Advisors Will Soon See the New Civic Model
As you might notice after your service advisor training, despite recessions and economic change, the Civic has remained a top favourite among Canadian buyers. With the release of the 2016 Honda Civic, Hayato Mori, senior manager for Honda Canada, said "We were already at the No. 1 ranking, but to remain there you can't just be better than the other competition," he explained, "You have to be much, much better."
With the release of the 2017 Civic just around the corner, students can catch a glimpse of what is to come for this Canadian favourite, and see whether it will continue its legacy as Canada's best-selling car.
Do you want to become an automotive service advisor in Canada?
Visit CATI for more information or to speak with an advisor!