3 Reasons Every Automotive Technician Should Keep an Organized Garage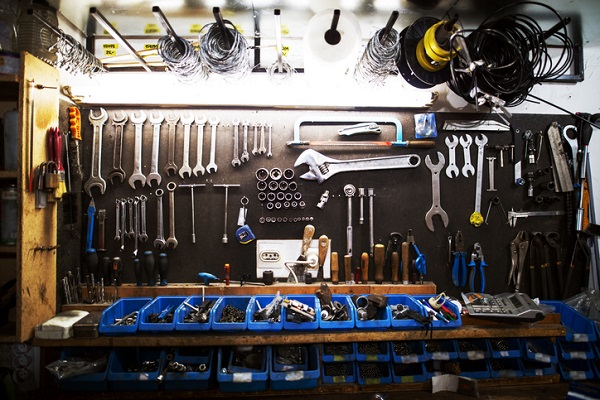 The garage is a sanctuary for auto mechanics, but one thing that can be difficult during your career as an automotive service technician is keeping that sanctuary organized! Providing quality services requires a variety of different tools and equipment, and because garages usually offer a wide range of services, many different tools and equipment are needed. A well-organized garage is necessary if you want to provide the best possible results and service to your customers.
There are many reasons why auto mechanics should try to keep their shops organized. Some of these reasons make the work easier, some of them help develop trust between auto mechanics and their clients, and some simply make practical sense! Here are three reasons why you will want to keep your garage organized.
1. Being a Professional Also Means Having a Professional Appearance
Trust and service go hand in hand. Automotive technician training will teach you that if your customers do not trust that you will give them good service, they could decide to take their business somewhere else. One way that you can help build that trust is by maintaining the appearance of your shop. If your garage is messy, it might not matter that you're the best mechanic in town because it's possible that your clients don't know that yet. When they come in and have a look around, you want your clients to feel confident about leaving their vehicles with you.
Keeping your shop organized is also a matter of taking pride in your work and your workspace. This pride in your work and the trust that you establish between you and your customers are very important, and organizing your garage is something easy that you can do to build both!
2. Automotive Technicians Must Be Able to Locate What They Need, Fast
When you work in an auto shop, time is of the essence. Garages have schedules that need to be respected. If you get backed up, appointments might have to be delayed, and if there is one thing that customers don't like, it's having to wait longer than they should! Not being able to find a certain tool or having to run from one end of the shop to the other to get a piece of equipment can slow the work down significantly.
When your shop is organized and things are placed in a logical way, the work can be done faster, and you can save your energy!
As an automotive technician, you'll realize that the auto mechanic business can be very time-sensitive. It's important to do what you can to make sure that the work goes smoothly and that you're able to respect your employer's and your customers' schedules.
3. Having an Organized Shop Means Keeping Everyone on the Same Page
Another important reason to keep your garage organized is that it will encourage everyone on your team to be responsible. If every auto mechanic at the shop has the same habits of putting equipment back in the same places, a lot of confusion can be avoided. It also sets good standards for everyone working at the garage. One important thing to note about organization in a garage is that it's everyone's job. One person cannot keep the shop organized for everyone else, so make sure you do your part to keep everything where it's supposed to be!
Are you interested in automotive technician school?
Contact CATI to learn more!